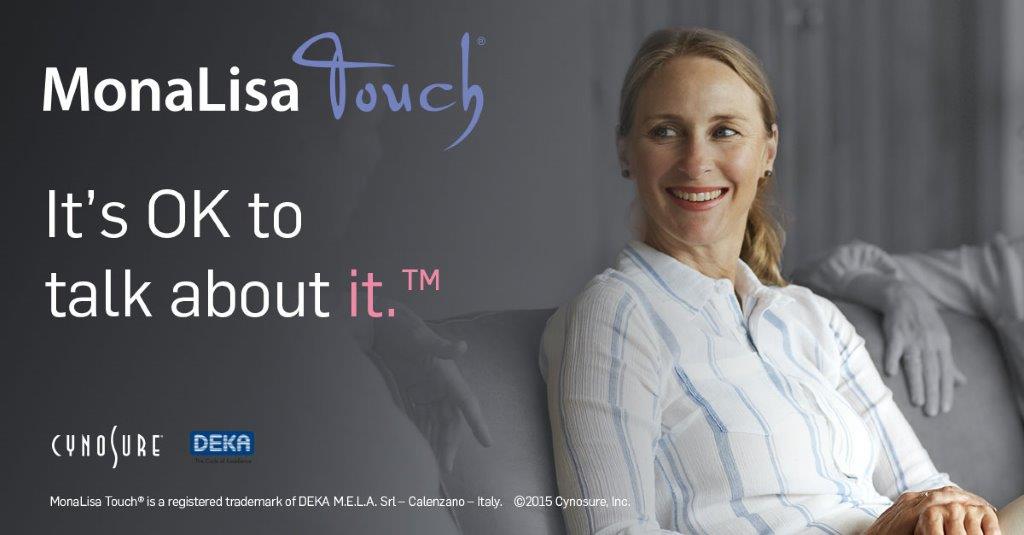 Issues of gynecologic health are commonly seen in post-menopausal women, breast cancer survivors and women who have had a hysterectomy. These changes in a woman's health can affect a woman's quality of life in unexpected ways. Now, there is a laser therapy that can help millions of women who are silently suffering.
The MonaLisa Touch is an innovative laser procedure, designed and produced by DEKA. It delivers fractional C02 laser energy to the vaginal wall tissue. The procedure is performed in an office environment without the need for anesthesia and with virtually no pain or side effects.
The MonaLisa Touch uses gentle laser energy that is delivered via a side-firing probe into the vaginal canal. It helps restore vaginal health by generating new collagen, elastin and vascularization.
Patients receive three treatments in an office setting, spaced 6 weeks apart. Each treatment takes just minutes to perform. Returning for yearly maintenance treatment is recommended. Your physician will determine if follow up treatments are required.
Please leave your information if you would like to be contacted regarding the MonaLisa Touch Therapy.